Why paint only the base instead of the entire bullet? To isolate the problem.
A scrap piece of wood was drilled so that only the bases of the bullets protruded.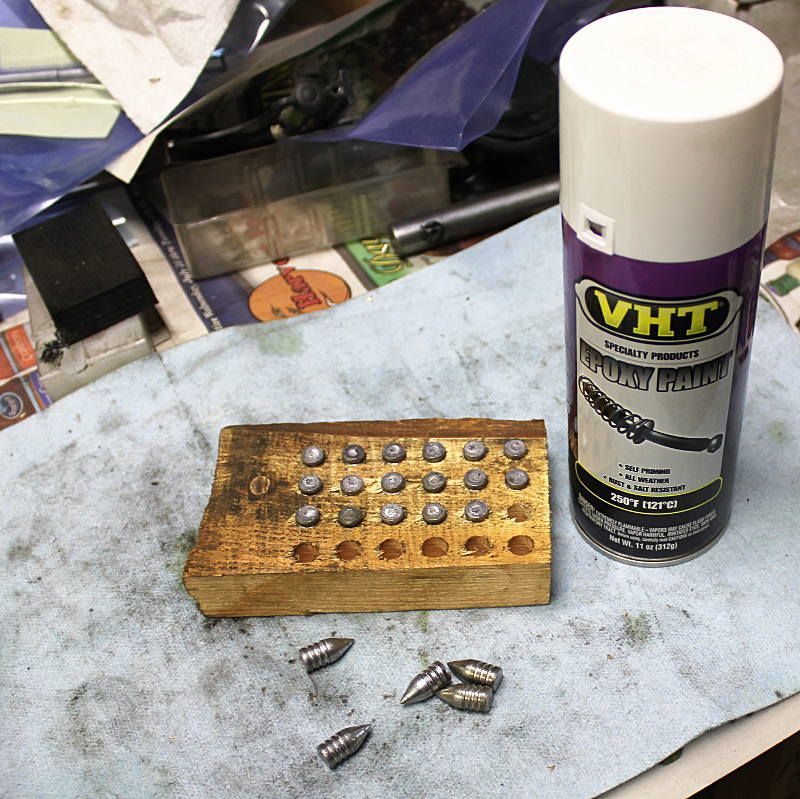 Result:
Lubed like a normal cast bullet.
Accuracy, while nothing to brag about, seemed to be an improvement compared to unpainted bases, or even compared to gas check bullets.
A painted-base bullet recovered from the water tank.
Compare to a similar PB bullet fired with a similar load.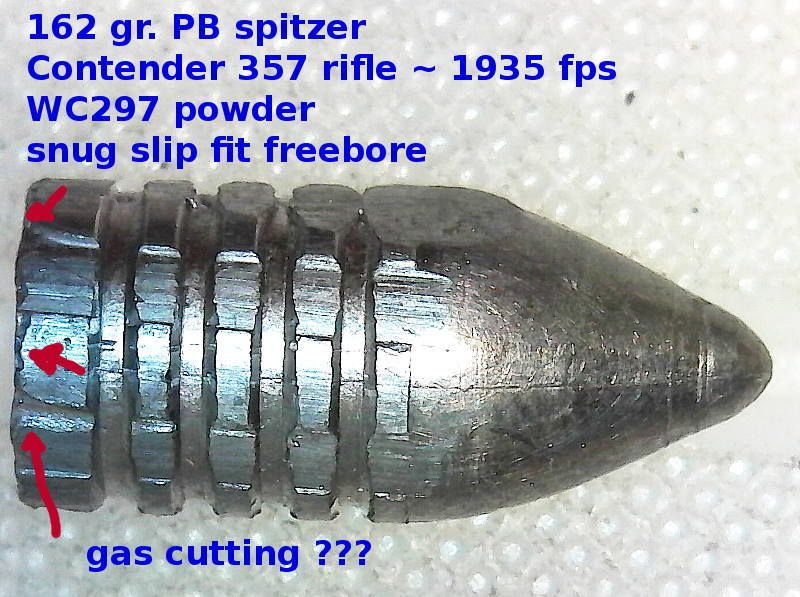 Judging leading is always subjective, but to my eye the painted bases leaded less than unpainted bases. This was verified with a bore scope, and with a tight fitting patch. The painted bases did not completely eliminate leading, however.
The tight fitting patch test after shooting the painted bases. The shiny flakes are lead. However, this is less fouling than with the gas check bullets I shot yesterday.
I want to do more comparison tests before I jump to conclusions, but so far it looks like the painted bases made a difference.