Finally back to working on the stone walls, this time the exterior.
The usual routine -- left side is rough slipform wall, right side has wet mortar packed into joints.
After the mortar is partially dry but still weak, a wire brush removes the excess mortar from the stones.
Left side is rough slipform, right side has finished joints.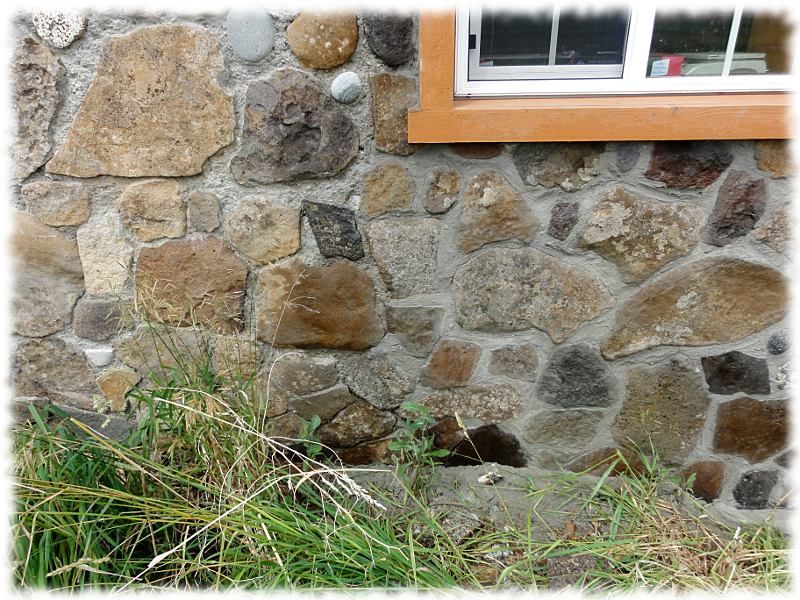 Much more to do.