One of the excuses to build the barn was so I'd have yet another roof to capture rainwater.
Finally I saved up enough to buy a cistern and gutters for the barn. Some neighbors agreed to loan me the use of their backhoe in return for me helping them with some fencing.
Hole roughed out with backhoe and finished with pick and shovel.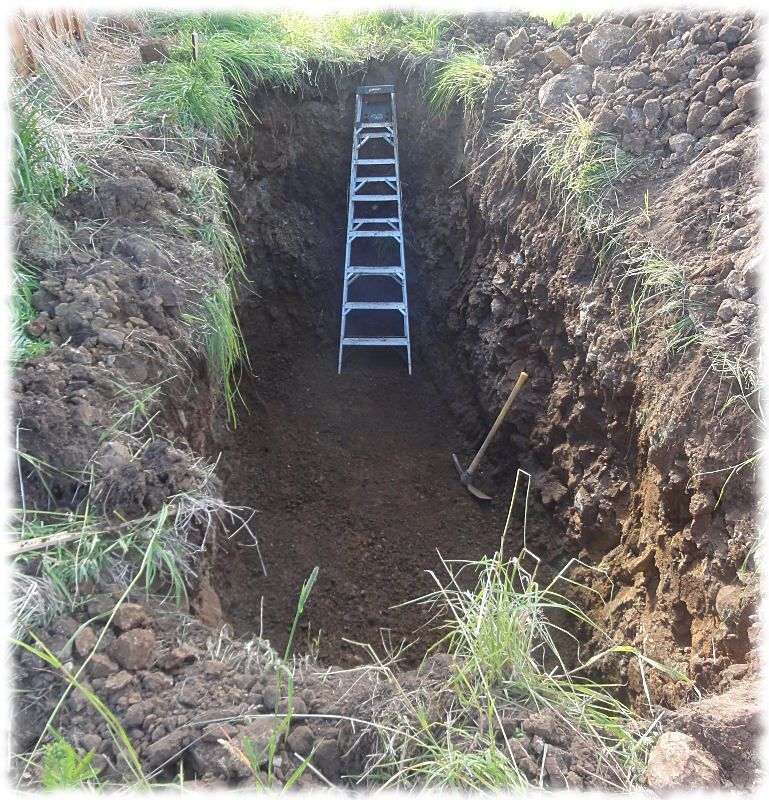 A layer of sand spread on the bottom of the hole to provide a soft surface for the plastic cistern to sit on.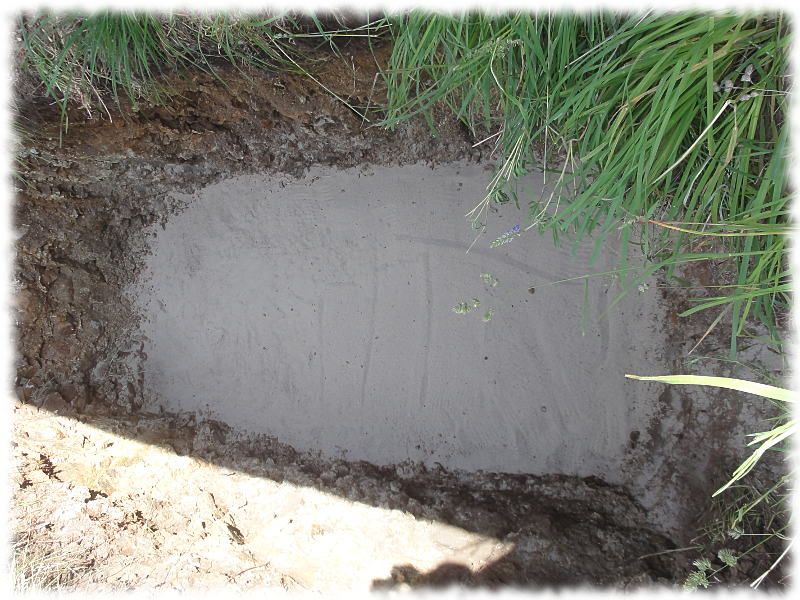 Backhoes sure come in handy for a lot of things. This is a 1700 gallon cistern.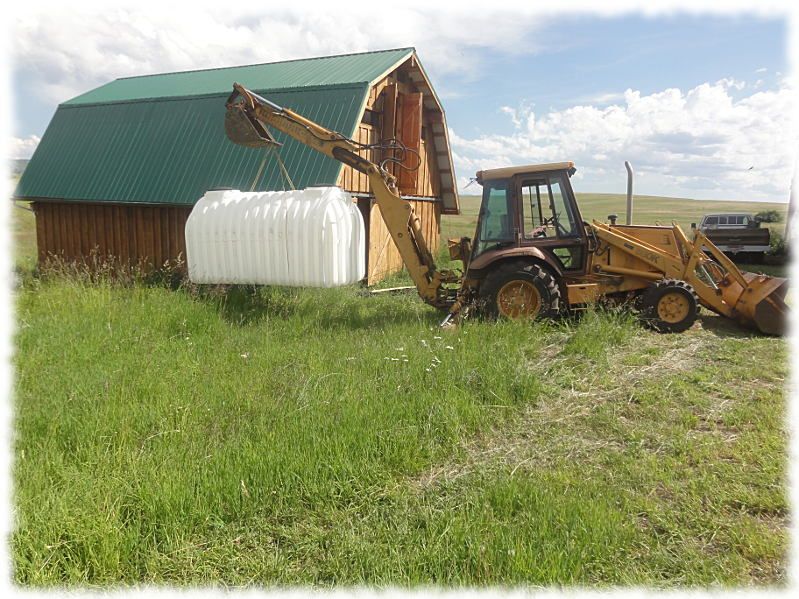 And there she sits.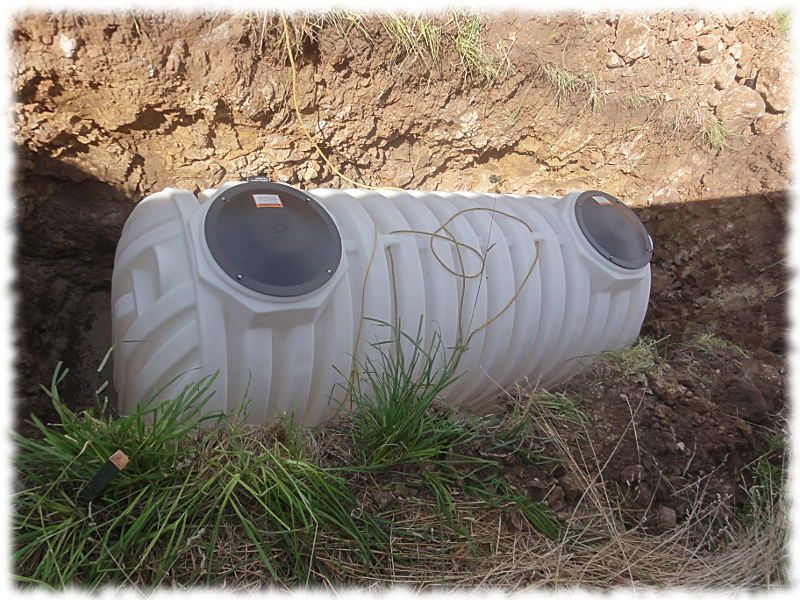 It's kinda-sorta backfilled. You can't see it in the picture but there's a manhole riser on the left. The backfill will eventually settle 12" - 18" so I piled it extra high to compensate. It needs some prettying up, the pipe needs to be run to the manhole, electrical run to the manhole, pumps purchased and installed, and a doghouse built over the manhole, but those things can be done at a leisurely pace and I've got some other projects to attend to so it may take me several months to wrap this up.