from the old forum:
Dan!! did you do this? Dan!
I have a Alum. 2 Cav. mould I got frome Doc. W
On the mould is stamped MM 505 WP 465. It is his power punch bullet.
I have been told it was one of your older moulds.
It was set up for a gas check. I had the shank opened up to .506. thats what they drop at with pure lead. No more gas check. Is this one of your moulds?
I was having one heck of a time with fill out and wrinkled bullets. I have a new lee bottom pour. everyone kept telling me go hotter, go hotter. results were not good. I covered all the basics with mould pre heat. I put the mould on top of the pot for 15 Min. and droped the temp down
to #6 1/2 (cooler.) and now I get great looking bullets, good fill out. All with pure lead.
The bullets shoot very tight so far out to 75 yards. I size to .504.
Whats up with the temp? Oh the gun is a .504 white ultramag.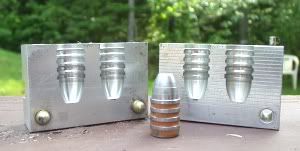 Mould open with bullet lubed. Gas check shank still in place, no gas check.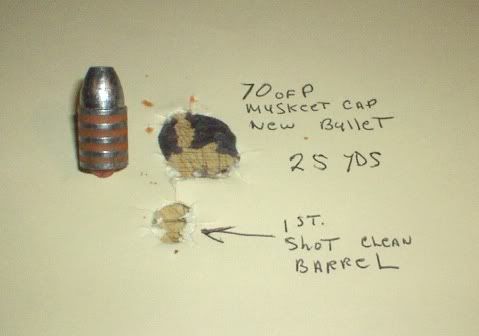 Bullet lube sized, gas check shank removed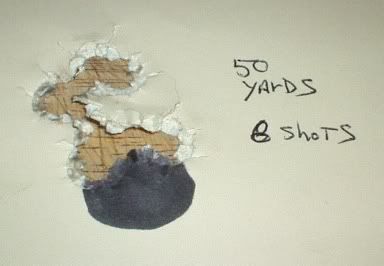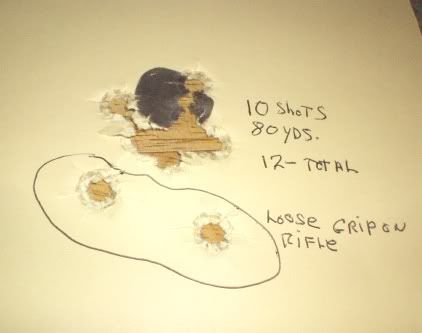 Gray Wolf