I loaded the Serviceberry with loads from 40.8gr RL7 up to 41.8gr. I filed down the edges of the seater plug in the seater die so that it doesn't booger-up the meplats. I started with 40.8 because I am thinking that is an accurate load worth double checking.
I didn't go all the way to 42gr because I have a hard time grasping the amount of powder I am using, so I am going slow and only went up to 41.8gr.
50 yards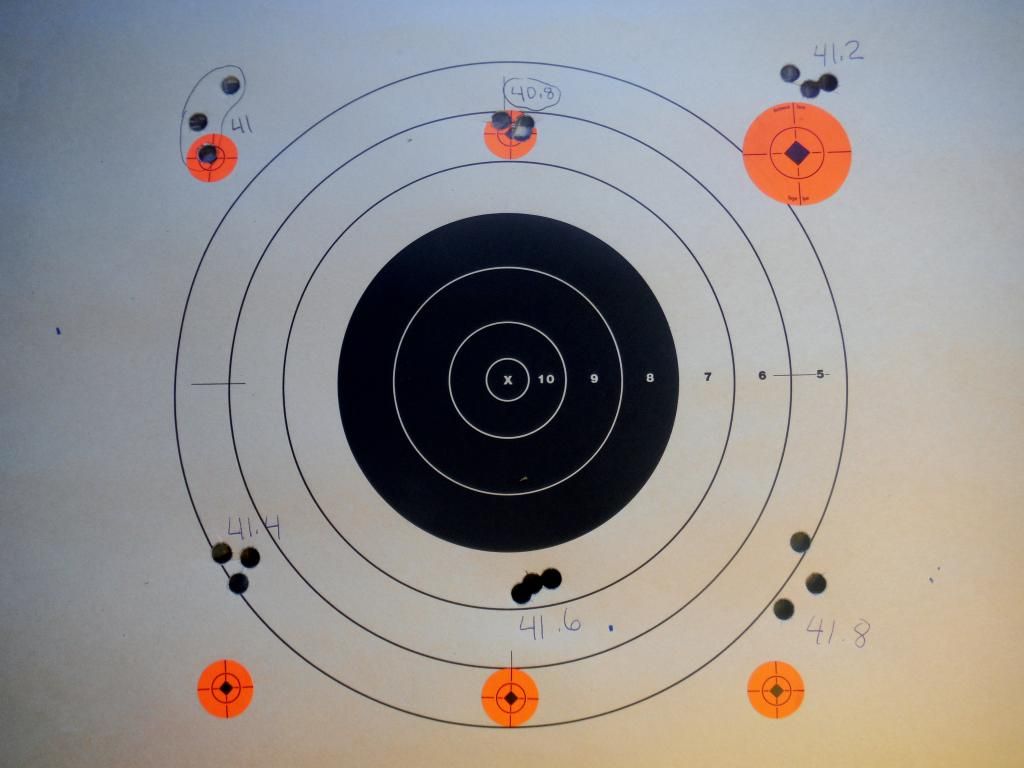 I started with the 40.8gr load and...well, I could gone home right after those first three shots and I would have been happy. Not that I was disappointed with the events that fallowed, but that first three shot group was very satisfying.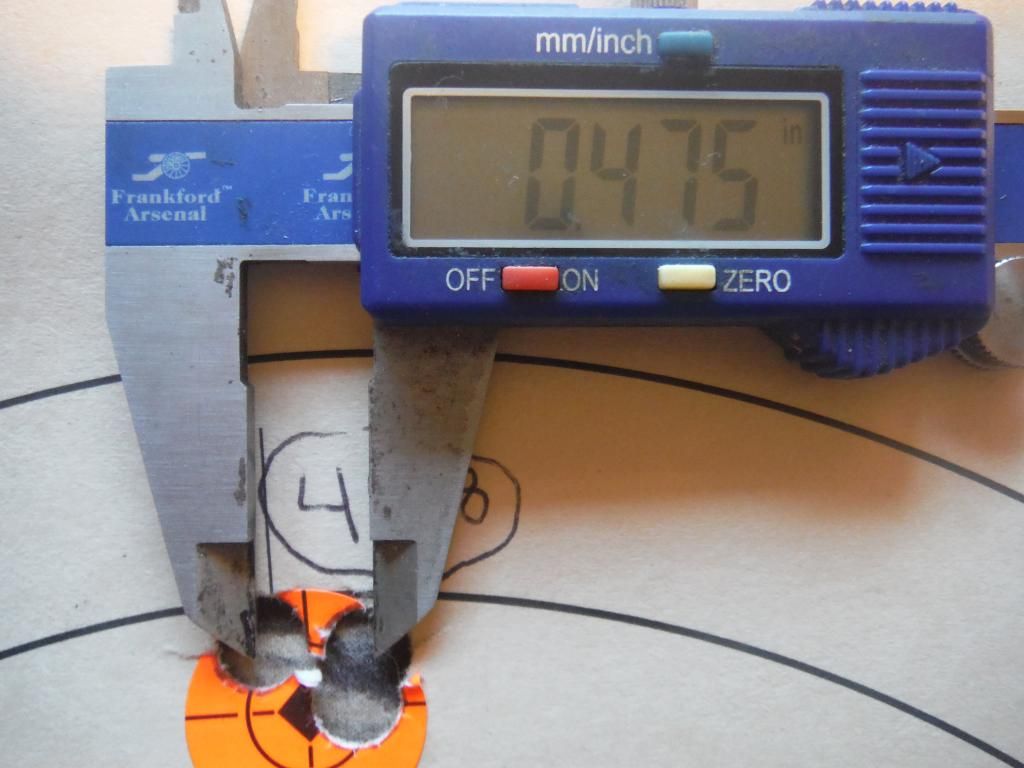 RL7 and 400gr Serviceberry
40.8gr - 1) 1896 2)1885 3)1885.....avg. 1889
41.0gr - 1) 1907 2)1910 3)1907.....avg. 1908
41.2gr - 1) 1915 2)1896 3)1912.....avg. 1908
41.4gr - 1) 1915 2)1921 3)1910.....avg. 1915
41.6gr - 1) 1935 2)1927 3)1924.....avg. 1928
41.8gr - 1) 1937 2)1924 3)1937.....avg. 1933