Finally I have been able to get back to the 30-06 project.
Dave Kiff supplied a custom reamer.
http://shop.pacifictoolandgauge.com/
The main idea was to get rid of the sloppy SAAMI neck that required 0.314" cast bullets. The reamer turned out perfect except for the throat diameter, which is only 0.304" - 0.305" rather than 0.3085" as I specified. No big deal, as I can re-cut the throat with a throating reamer when I'm ready to do so. In the meantime, the undersize throat may be handy for firelapping. I normally frown on firelapping because it enlarges the throat, but with the undersize throat, who cares if it gets enlarged ?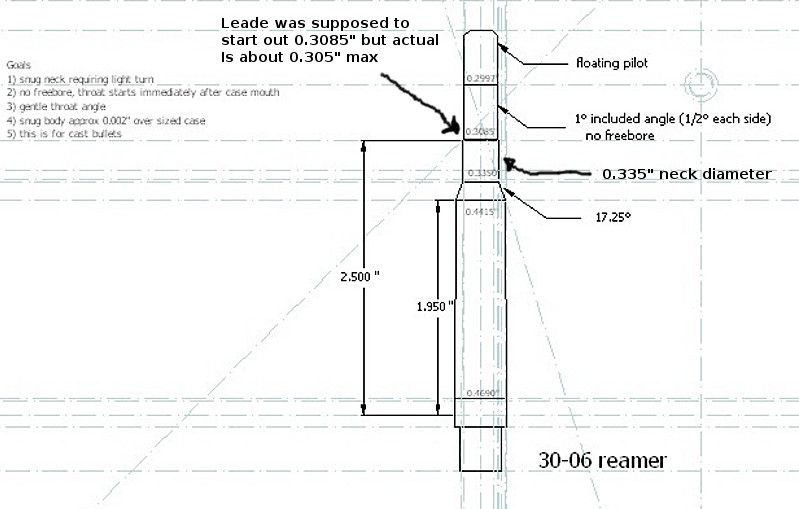 I had bought a 24" 1-12" Shaw barrel. I went with Shaw because I was on a budget, but later regretted that choice. The bore is rough as a cob and smaller at the chamber end than at the muzzle. So I ordered a nice Shilen to replace it. But then after I got the Shilen, I decided I might as well install the Shaw first, just to get some re-barreling experience under my belt.
So the Shaw was fitted and chambered. I'll prolly firelap it right off the bat, then re-measure the throat.
More pics will trickle in when the shooting starts. This project will move slowly, but at least it's moving again.