If you had a good gravel pit up here, you'd be rich. A dump truck load of gravel costs about $1000 delivered.
Last fall there was a crushing operation in the neighborhood so I had the opportunity to buy several dump loads for a mere $200 a load. It was very poor quality gravel though, because they have no way to wash the gravel. It is mostly clay with a little gravel sprinkled in.
I couldn't afford to cover the entire driveway. Instead, I am only filling in the ruts. That has to be done by hand so it is slow but it does make the gravel go further.
First, I fill in the ruts with rocks. There are plenty of rocks in the neighborhood.
Then I spread a thin layer of gravel on top of the rocks.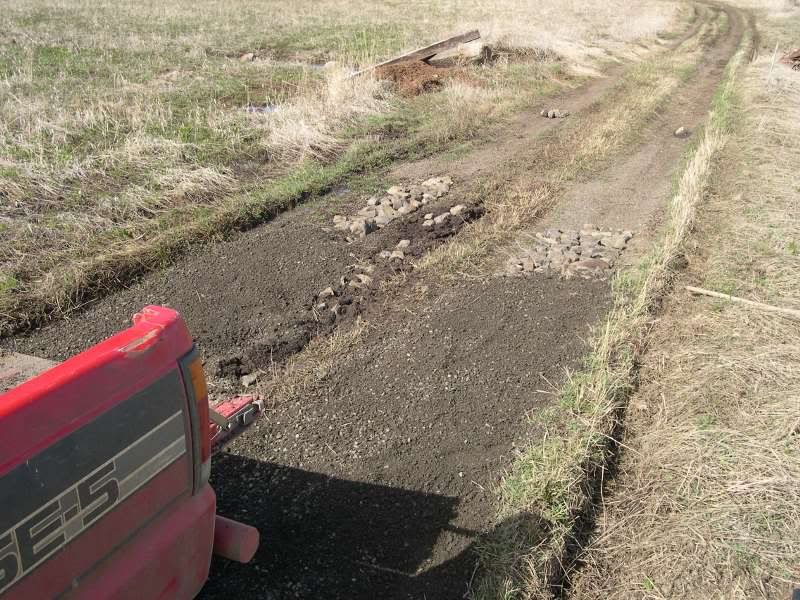 I can do about 50 feet of driveway in a day. Lots of driveway left to do.
I have spread gravel on the drive every spring and again every fall, every year. The clay soil just soaks it up like quicksand. It may take 12" of stone, or more, before the road stabilizes, so this will be an ongoing maintenance chore.